Wendy Lopez was one of the suspects during the murder investigation of a geneticist Nina Lainn in The Death of Nina Lainn (Case #1 of Greenville )
and a psychologist Rodrick Rye in Into the Woods  (Case #2 of Greenville).
Profile
Wendy Lopez is a 29-year old gossip columnist, she wears a navy blue uniform with one button but no pockets with a white collar. She wears a blue skirt that has no zippers nor pockets. She wears a Crystal Badge also diamond earrings. She has blonde hair and sports wrinkles. It is known that Wendy is left-handed uses a dental floss, a Capricorn, takes Nevrax, wears makeup, drinks mead, and eats french food.
| Age | 29 |
| --- | --- |
| Weight | 135 lbs |
| Eyes | green |
| Blood Type | AB+ |
| Height | 5'11 |
Role in Case(s)
The Death of Nina Lainn
Wendy annoyed Leni because she forced Leni to join on the Gossips, but Leni refused Wendy as Wendy appeared on the crime scene. Wendy maintained as a suspect. Therefore, Wendy was interrogated if she knew the victim, Nina Lainn. Therfore, Wendy is innocent after a call-center agent was found guilty because of the murder. 
Wendy has helped in the Sunnyside Confidential, and she lost her Capricorn pendant, as it was her lucky charm. The pendant was found on the crime scene, and it was mentioned Jake stole the pendant. With this, Wendy was very happy with her pendant back. But, Wendy told an unknown person was chasing another person in which the unknown person had handled a stapler dragging right through the woods.
Into the Woods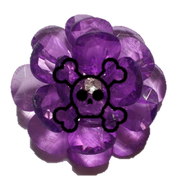 Wendy was now a suspect in which she reported a murder on the woods, as she mentioned in the aforementioned case. Then, Wendy reported it to GPD, and Wendy was the eyewitness in the case. But, the player saw a gossip about Rodrick that went viral on FudgeBook, and Wendy ws in charge. In this, Wendy has found a new evidence in which the killer eats french food because the Gossip team went to the crime scene to search for clues. In this, Wendy was found innocent after a femme fatale was in-charge for the predimated murder. 
Cluelessly, in the investigation, Wendy lost her cat named Rushies, that was found on the woods. The cat really belonged to Wendy. Wendy was found in trouble in which, she is a member of "The Crystals" as she mentioned, but the mayor was been said most persons wear a Crystal badge made of pure crystals.
You need to wait for some time, partner.
This article or section is under construction.
Community content is available under
CC-BY-SA
unless otherwise noted.