Town Center is the first district of Milefar City and features case #1-10. The district features a landscape of a modern city with malls, several landmarks, entertaining places, and buildings.
Town Center is briefly a peaceful place where all townspeople lives happily. But suddenly, a terror of murders starts a release and fear the citizens of the town. All is believed because a new serial killer, 'The Secret Hunter'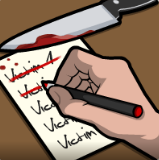 arrival. The serial killer itself wants to dug up the secrets of their victim, killing them, and claim it theirs.
Cases
Case 6 - "The old torture device have worked again. Taking a life of a man, and behind a deep revenge. Capture this revenge seeker and uncover more clues..."
Community content is available under
CC-BY-SA
unless otherwise noted.