Small Bite
is a case featured in Criminal Case
Laroy Bay
.It takes place in Santsey Banks and it's 31st case of the game and also the first one to take place in Santsey Banks.
Laroy Bay Police Department moved to Santsey Banks to stop gang war between Tech Town Tigers and Melbury Cobras.Since their profiler,Josh Knight,was arrested for murder and betrayal,Chief David Kuzmanov introduced them to new profiler Giulietta Gimondi.Giulietta was excited to meet the player because she heard that player is one of the best detectives in USA.Since Giulietta moved here from Italy,she wanted to see Egyptian Museum and asked Diane Miller and player to go with her.When they arrived,they found a corpse of museum curator,Isabel Dupree.
Megan Alan said that Isabel got poisoned by arsenic while eating special egg meal called ''Small Bite''.Since only someone who uses and cooks eggs knew how to add posion without being noticable,Megan confirmed that the killer uses eggs.
In the middle of investigation,Tech Town Tigers were found stealing mummies.Diane and player spoke to their leader,Daria Lynn who claimed that she doesn't know anything about it.Team put her in custody because they thought she poisoned Isabel so that they could steal mummies without being noticed.
However,Daria was freed after team arrested Lee Dupree,victim's son,for a crime.Lee tried to deny involovement in a murder,but he eventually confessed.Isabel wanted for Lee to go on collage and to live a normal life,but he choosed gang life instead.Isabel tried everything to make her son stop being a gangster including sending him to psychologist.Lee thought that was the last straw,so he prepeared egg meal ''Small Bite'' and replaced his mother's lunch with poisonos one.Judge Eva Rose sentenced him to 28 years in prison.
In AI,team found out that Daria and her gang were planning to start biggest gang war to finally bring Melbury Cobras down.Since team was unable to convince Daria not to do it,they went to talk with Melbury Cobras gang leader.
Murder Weapon:
Edit
Suspects
Edit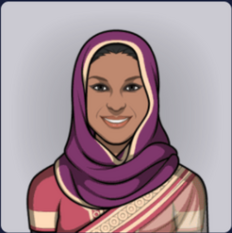 | | |
| --- | --- |
| Name | Amna Reem |
| Age | 37 |
| Height | 5'6'' |
| Weight | 145lbs |
| Eyes | Brown |
| Blood Type | 0+ |
| Profile | Uses eggs,Drinks mint julep,Reads hieroglyphs |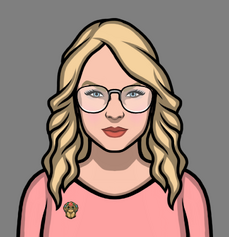 | | |
| --- | --- |
| Name | Veronica Miller |
| Age | 17 |
| Height | 5'2'' |
| Weight | 110lbs |
| Eyes | Blue |
| Blood Type | B- |
| Profile | Uses eggs,Drinks mint julep,Reads hieroglyphs |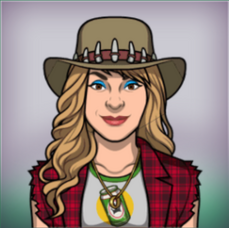 | | |
| --- | --- |
| Name | Daria Lynn |
| Age | 36 |
| Height | 5'11'' |
| Weight | 160lbs |
| Eyes | Brown |
| Blood Type | AB- |
| Profile | Drinks mint julep |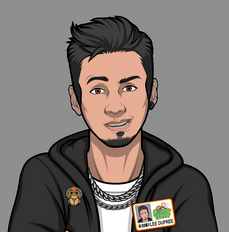 | | |
| --- | --- |
| Name | Lee Dupree |
| Age | 24 |
| Height | 5'7'' |
| Weight | 135lbs |
| Eyes | Brown |
| Blood Type | 0+ |
| Profile | Uses eggs,Drinks mint julep,Reads hieroglyphs |
| | |
| --- | --- |
| Name | Tarik Reem |
| Age | 39 |
| Height | 5'9'' |
| Weight | 190lbs |
| Eyes | Brown |
| Blood Type | AB- |
| Profile | Uses eggs,Drinks mint julep |
Crime Scenes
Edit
Museum-Mummies
Fast Food Restaurant-Table
Victim's office-Desk
Killer's Profile
Edit