Murder By Lakeside is a case featured in Criminal Case Laroy Bay.It takes place in Airport and it's 49th case of the game,also the first one to take place in Airport.
Plot
Team got informed that The Venom's scientist is taking dangerous poisonous plant with him on lakeside.When team arrived there,scientist named Philip Hoover was there collecting the plant.Team asked him why he was doing it and he angrily said that it's for science and nothing illegal.He then grabbed his orange juice bottle and drank it.After he drank it,he started vomiting blood into lake.Team tried to help him,but he died.
Megan Alan said that killer used cyanide to poison his orange juice and that it made him die instantly.She found black substance on bottle.Black substance came from bike chain.Since Philip didn't had any stains on him and he didn't ride a bike,she confirmed that the killer rides a bike.
Later on,team found out that Adrian Fishman wants to create ''Anti-Venom'' organization to destroy The Venom.Team told him that he can't do that because they don't have enough proofs to confirm that The Venom is evil.Adrian was mad and said that he will shut them down himself and ran away.Team tried find him,but they were unsuccessful,but they managed to arrest Dr.Greg Gibbs for murder.
Greg started crying claiming that it was his only way of escaping from The Venom.Greg got a job as their doctor and thought that they were harmless,but after some time,he noticed fishy things about them.They had a room filled with newborn babies and he could hear their non-stoppable crying whole time.When he told Philip about this,Philip laughed and said babies are used as test subjects.Greg immediatly wanted to quit The Venom,but Philip threatened that he will inform their leader about this if Greg tries to quit or ran away.To safe himself from being killed,he poisoned Philip's drink so that Philip can't inform their leader about this.When team asked him who is the leader,he said that he doesn't know that.Judge Eva Rose sentenced Greg to 13 years in prison.
In AI,team asked scientist Ernesto Vega about illegal work at The Venom's cave,but Ernesto said that Greg is lying and that none of this is true.Team investigated their cave,but didn't found any babies,however they still decided to keep an eye on them.Angie Peters came to player and Diane and said that Twan Montoya has important informations about The Venom in his briefcase.She found this out by accidently tricking Dr.Vega into confessing.Twan is currently on Airport and is planning to go in Europe,so team went on LBAirport to catch Twan and find proofs about baby experiments.
Summary
Victim:
Murder Weapon:
Killer:
Suspects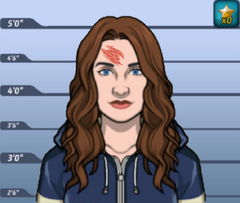 | | |
| --- | --- |
| Name | Valentina Kuzmanov |
| Age | 16 |
| Weight | 120lbs |
| Eyes | Blue |
| Blood Type | B+ |
| Profile | Rides a bike,Does spelunking,Wears hiking boots |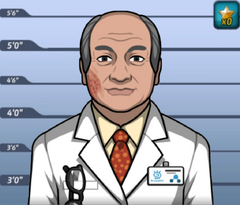 | | |
| --- | --- |
| Name | Ernesto Vega |
| Age | 57 |
| Weight | 160lbs |
| Eyes | Black |
| Blood Type | AB- |
| Profile | Rides a bike,Wears hiking boots |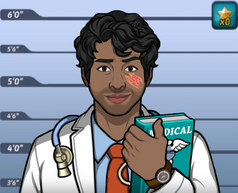 | | |
| --- | --- |
| Name | Greg Gibbs |
| Age | 35 |
| Weight | 175lbs |
| Eyes | Brown |
| Blood Type | 0- |
| Profile | Rides a bike,Does spelunking,Wears hiking boots |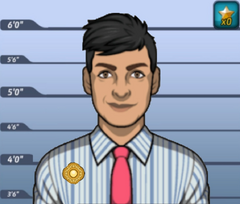 | | |
| --- | --- |
| Name | Twan Montoya |
| Age | 30 |
| Weight | 150lbs |
| Eyes | Brown |
| Blood Type | AB+ |
| Profile | Wears hiking boots |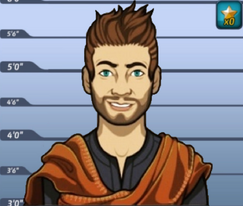 | | |
| --- | --- |
| Name | Adrian Fishman |
| Age | 26 |
| Weight | 155lbs |
| Eyes | Blue |
| Blood Type | A- |
| Profile | Rides a bike,Does spelunking,Wears hiking boots |
Crime Scene
Lakeside-Lake Shore
The Venom Cave-Entrance
Sewer Tunnel-Tunnel Platform
Killer's Profile