Long Beauty Sleep is a case featured in Criminal Case Laroy Bay.It takes place in Goyote Beirge and it's 47th case of the game.
Plot
Team went to beauty salon to protect and ask Sara Novikova about ''Big Lord''s plans.When team arrived,her sister Sofia Novikova claimed that Sara locked herself in room and doesn't want to get out.Team broke the door and saw Sara dead with letter opener jammed down her throat.
Megan Alan said that the killer left a talcum powder stains on near her mouth when they jammed letter opener down her throat,which means that the killer uses talcum powder.
In the middle of investigation,Taylor Long showed up and refused to talk with Marcus Young so player had to interrogate her alone.Taylor warned player about Marcus' violent side and told them that they should fire him,but player didn't believed her.
Later on,the killer was revealed to be Sara's sister,Sofia Novikova.Sofia said that her sister became really popular and everyone in their family was proud of her.When Sofia came out to her parents about her love for S&M,she got mocked by her whole family,causing Sofia to run away from home and begin new life.Few years later,Sofia met Sara after a long time and Sara said sorry to her about bullying.Sofia accepted her apology,but Sara only started being worse to her,she started spreading rumors and mocking her sister.Later today,Sofia came to beauty treatment and saw Sara.Sara started mocking her again in front of whole beauty salon.Filled with anger and rage,Sofia waited for room to be empty,grabbed letter opener and stabbed her sister.Judge Eva Rose sentenced her to 20 years in prison with no chance for parole.
In AI,team found strange powder in Twan Montoya's bag.Jack analyzed it and said that powder contains substances that cause people's feelings and mind to be ''broken''.When team confronted Twan about this,he laughed and said that he needs it for his big project in order to be accepted into Gillenati.Team wanted to arrest Twan,but he held Angie Peters at gunpoint so they set him free in order to save Angie.Later on,Jack came and said that this powder comes from dangerous plant behind Laroy Bay Airport.Team decided that they will get rid of the plant before Twan and Gillenati decide to use it for evil and ''New Laroy Bay Order'',but they got a call from Martha Price,saying that she found a body in her office...
Summary
Victim:
Sara Novikova (choked in her own blood after getting letter opener jammed down her throat)
Murder Weapon:
Killer:
Suspects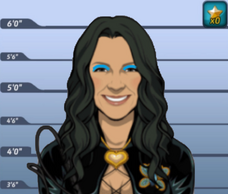 | | |
| --- | --- |
| Name | Sofia Novikova |
| Age | 36 |
| Weight | 160lbs |
| Eyes | Brown |
| Blood Type | 0+ |
| Profile | Is in contact with talc,Is right-handed,Uses Crème de la Terre |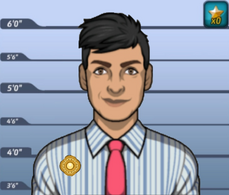 | | |
| --- | --- |
| Name | Twan Montoya |
| Age | 30 |
| Weight | 150lbs |
| Eyes | Brown |
| Blood Type | AB+ |
| Profile | Is in contact with talc,Is right-handed,Uses Crème de la Terre |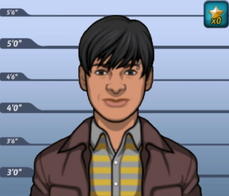 | | |
| --- | --- |
| Name | Travis Whiteman |
| Age | 38 |
| Weight | 132lbs |
| Eyes | Brown |
| Blood Type | 0+ |
| Profile | Is right-handed |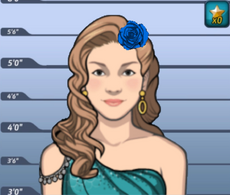 | | |
| --- | --- |
| Name | Taylor Long |
| Age | 24 |
| Weight | 130lbs |
| Eyes | Black |
| Blood Type | B+ |
| Profile | Is in contact with talc,Uses Crème de la Terre |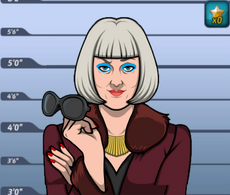 | | |
| --- | --- |
| Name | Annette Sommeur |
| Age | 48 |
| Weight | 174lbs |
| Eyes | Blue |
| Blood Type | B- |
| Profile | Is in contact with talc,Is right-handed |
Crime Scenes
Treatment Room-Zen Corner
Zen Garden-Fountain
Creepy Basement-Torture Table
Killer's Profile