Go the Globe

A map of Go the Globe.
Type
Season
Country
Various
Inhabitants
Various
Primary LEA
Global Law Agency
Appearance(s)
Season 2
The whole world comes to investigation in the World Edition of Criminal Case (also known as the second season of the game). Various law enforcement agencies govern certain localities across the globe, but the Global Law Agency serves as the top police force specializing in difficult crimes to deal with by average law enforcement localities.
Unlocking the World Edition
The player must finish Govenlock to unlock it.
Cases
World Edition, based on the "world tour"-like premise, features a stylized world map divided into nine regions.
East Asia focuses on the relationship and marriage of pop stars Tokko Il-Sung and Mukai Hinato, as well as protecting them from a yandere who calls himself Qingren. It also focuses on Chief Shoko's interests.
Eurasia focuses on stopping a militant communist organization, Red Union, as well as arresting their true leader. It also focuses on Stella Yankova and her brother, Vadim Yankov.
Europe focuses on a series of thefts of artwork and writing masterpieces, as well as the organization behind Pyotr Valeryevich. It also focuses on Harry Bowman's harsh past, as well as his abusive aunt, Addilyn Bowman.
North America focuses on the United States' Presidential Election and it's outcome so shocking that it divided the nation with protests all over the country. It also focuses on KALA and it's ties with Isabelle Evans.
South America deals with a sudden climate change that could destroy the world, which happens to be planned by KALA. It also focuses on Antonio Cruz and his relationship with her sister, Natasha Cruz.
Africa focuses on KALA's model cities as well as an organ sale black market that funds KALA's operations. It also focuses on the life of Adashe Chikwava.
Sahara Region focuses on Khaled Zuberi's escape and the GLA trying to bring him to justice, as well as a KALA agent in the agency that has betrayed the team. It also focuses on the lives of Haider Ali and Sumiko Chua as they try to catch the mole.
Map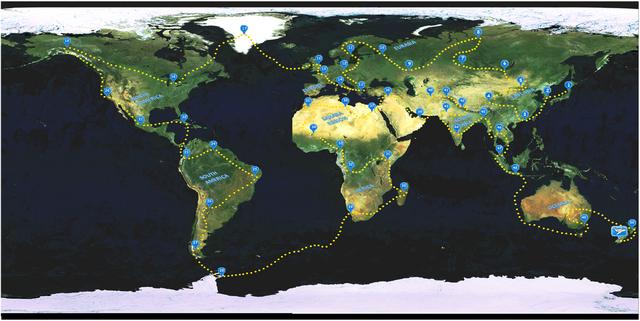 Gallery
See also
References
Community content is available under
CC-BY-SA
unless otherwise noted.