Fantasia
Have an image of this location?
Then please upload it!
General information
Season
1
Setting
Fantasia
Established
Unknown
Primary

LEA

Fantasia Police Department

No

. of cases in season
90

No

. of districts in season
9
Initial release date
December 13th, 2017
Season guide
← Previous
Next →
-
-
Fantasia
is a world appearing as the main setting of
Criminal Case: Fantasia
. The first season of DARealityTV's Criminal Case fanon.
Criminal Case: Fantasia is a game based on a multitude of fictional worlds, and Fantasia is the hub where all of these worlds collide. The player, along with their allies in the Fantasia Police Department must travel through the fantastical sights, meet a plethora of colorful characters, and deal with the shady underbelly of the lands.
Zones
Fantasia has a total of nine zones (which work as districts), each based on a different and unique fictional world. Another gimmick to this season is in each district the player gains a zone specific partner to aid them in their investigations.
Fungai Hills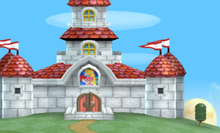 Fungai Hills is a zone of several different kingdoms that have entered into a power struggle with each other. This zone focuses on trying to bring peace between the monarchs and making sure the impending Royal Summit goes off without a hitch.
Cases #1-#10 are situated in this zone.
Community content is available under
CC-BY-SA
unless otherwise noted.