Death at Sea
General information
Season
2
City
Parinaita
District
-
Case #
0
Initial release date
9th April 2018
Partner(s)
Liam Attender
Case chronology
← Preceded by
Succeeded by →

—

Lightest Nights
Death at Sea was the Tutorial case of Parinaita. It is the case before Lightest Nights. It does not however count as a case.
Plot
Liam and the player were on the boat to Parinaita. They then heard about a murder and choose to have one last investigation. They found the body of Freddie Marconi, An Italian immigrate, They also filed the murder weapon and also found three attributes that would point to the killer.
The killer was revealed to be Galriella Handsaw. Although her motive wasn't known. Liam said that she would be handed over to the PPD and after a while. They got to Parinaita and Liam wished the player luck with their new job and hugs them one final time. He then got on the boat to head back home. At that minute. A voice came from the crowd...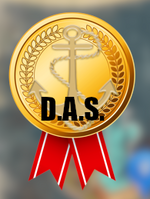 Summery
Victim
Murder Weapon
Killer
Suspects
Gabriella Handsaw
Danish Immigrate

| | |
| --- | --- |
| Height | 5'5" |
| Age | 26 |
| Weight | 147lbs |
| Eyes | Blue |
| Blood | A+ |
Appearance
Wears a Boat Badge
Wears a Top Hat
Has a Stripe Pattern on them
Peter Skorjanec
Prussian Immigrate

| | |
| --- | --- |
| Height | 5'7" |
| Age | 27 |
| Weight | 180lbs |
| Eyes | Green |
| Blood | O- |
Appearance
Wears a Boat Badge
Wears a Top Hat
Killer's Profile
The Killer wears a Boat Badge
The Killer Wears a Top Hat
The Killer has a Stripe Pattern on their clothes

Crime Scene
Steps
Chapter 1 - Man Over Board!
Investigate Boat (Clues: Victim's Body, Rope; Victim Identified: Freddie Marconi; Murder Weapon Filed: Rope)
Analyse Victim's Body (00:00:05; Attributes: The Killer Wears a Boat badge and Wears a Top Hat; New Crime Scene: Sails)
Investigate Sails (All Tasks must be done above; Clue: Ripped Clothes)
Examine Ripped Clothes (Attribute: The Killer Has a stripe pattern)
Take Care of the Killer now!
Move onto The next Case (No Stars)
Trivia
This case is a loose-Canon to the next case (Which is Lightest Nights)

This is done so the writer could use some of the characters if he wanted

This case doesn't have an AI (Making it the first case to not have one)
This is the only case with two suspects
This is the only case with three Attributes
This is the only case with one chapter
This case might have been made up in the mind of the player or really happened. It had not been confirmed yet.
This is the only case have been added after the first case came out.
This is the only case to not have any main characters in.
Community content is available under
CC-BY-SA
unless otherwise noted.