Welcome to the Criminal Case Official Fanon Wiki
...where you can take your creativity to the next level.
13,176 articles combined by 218,768 edits and 17,414 images since creation on the 13th of January 2014.
This wiki may contain strong language and graphic images or content. Browse at your own risk.
About Recent Activity Categories Forum Canon Wiki Theory Wiki Policy Administration
About Criminal Case
Criminal Case (commonly abbreviated as "CC") is a detective-themed hidden object game released on November 15, 2012 for Facebook. An iOS version was released worldwide on August 28, 2014, followed by an Android version on April 15, 2015. Developed and published by French indie studio Pretty Simple, Criminal Case has over ten million average monthly users. On December 9, 2013, Criminal Case was crowned the Facebook Game of the Year 2013.
Read more…
Case of the Month: March 2020 - "A Start From Scratch"
"

A year after the zombie virus vaccine has plagued the city, a skilled detective trapped in the walled city of Seattle joins the local police department. As they partner up with zombies to investigate murders, they soon find a woman dead strangled on the docks. It's time to catch her killer before they take a boat and sail away!

—Teaser

"
After the player was trapped in the Walled City of Seattle, they then got hired into the local police department by Chief Clint Babineaux, who informed them of the fact that zombies had to consume brains to stay human otherwise they would become merciless killing monsters like pop culture represented them to be. He then further explained that zombies were created through contact with the zombie virus via tasting zombie blood, sexual intercourse with a zombie or a simple scratch from a zombie. He then introduced the player to their first partner Livia, who welcomed them to the department before they were informed by Detective Cavanaugh of a murder on the docks. After the player and Livia got there, they found the body of Livia's mother, head doctor Evangelina Moore, strangled to death. Livia then teared up before they were forced to suspect her brother, junior detective Nick Moore, as he wasn't at the station at the time of the murder.
As they headed back to the precinct, the Chief insisted that Livia let their chief medical examiner Ravi Chaudhuri handle the autopsy of her mother as Livia then explained to the player how she and Eva didn't have the best mother-daughter relationship with each other. She then said that she had to keep her zombie secret away from her family, which disappointed Evangelina when Livia had quit her residency for a job in the morgue after she was turned in the aftermath of the Lake Washington boat party massacre two years prior. Then she confessed that she wasn't sure if she could handle eating her mother's brain despite the duo needing her visions before Chief Babineaux insisted that their consultant Xavier Hargrove consume the brain while Livia and the player investigated. (read more)
Help
Not sure where to start?
---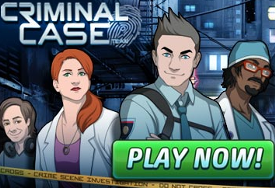 News
Create blog post
Blogs
"The human civilization has gone through wars, plagues, rusty environmental changes and so much more in the past 100 years. Still it never lost hope. Now in 2121, it can look back to the past and see how much it has gone through and how ahead it is from the dark, chaotic t…

Read more >

[EXCLUSIVE] Introducing Jeanna Robinson: Historian in the city of Soulveil, where a spiritual mystery has yet to be discovered!

Read more >
See more >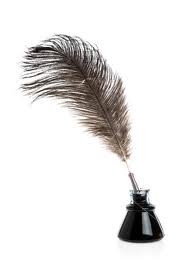 Community content is available under
CC-BY-SA
unless otherwise noted.