Welcome to the Criminal Case Official Fanon Wiki
...where you can take your creativity to the next level.
12,635 articles combined by 212,709 edits and 16,485 images since creation on the 13th of January 2014.
This wiki may contain strong language and graphic images or content. Browse at your own risk.
About Recent Activity Categories Forum Canon Wiki Theory Wiki Policy Administration
About Criminal Case
Criminal Case (commonly abbreviated as "CC") is a detective-themed hidden object game released on November 15, 2012 for Facebook. An iOS version was released worldwide on August 28, 2014, followed by an Android version on April 15, 2015. Developed and published by French indie studio Pretty Simple, Criminal Case has over ten million average monthly users. On December 9, 2013, Criminal Case was crowned the Facebook Game of the Year 2013.
Read more…
Case of the Month: February 2020 - "Let the Music Spin"
"

The Mind-Meister's song is ending, but upon arriving at the mansion we find out they took someone else down with them. With the mansion closed off and no one allowed to escape, this is the only chance to catch the pirate DJ before they disappear forever. There's no going back, find the killer and bring down their hypnotizing tunes!

—Teaser

"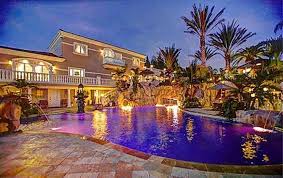 After losing contact with Rolf at the mansion, they quickly headed over there worried the Mind-Meister made their move. Upon arriving, they found the mansion wrecked and plenty of people were still freaking out, so they had to settle them down. But once the dust settled, the team came across town local Mya Holland, found dead with her head caved in. However, autopsy from Van revealed this wasn't some isolated incident as there were traces of a hallucinogenic drug in her system, and a note telling her she should've kept quiet. This meant her murder was planned, and the Mind-Meister was responsible for it.
The team began by suspecting mansion owner and aristocrat Colin Douglas, partygoer Adelia Cantrell, and fashionista Chelsea Chapman. Eventually they were able to find Rolf who said he had some important information about the Mind-Meister. Due to Rolf being affected by the music, they ended up having to treat him as a suspect, but nonetheless he had some info for them. During the commotion, he vaguely remembers someone going into the wine cellar. The team continued their investigation there, and discovered the Mind-Meister really went there... (read more)
Help
Not sure where to start?
---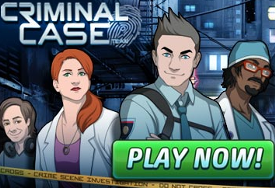 News
Create blog post
Blogs
Case 2 of Glenwood- "The Suburbs of Danger"!

"After the cult's reveal, we head to the suburbs but all is not well when a respectable figure is found killed! Solve this murder!"

'

Read more >

JUST IN: Coming soon in Criminal Case...

We've been across the world, gone to the past, and had a gunslinging adventure in the ol' Wild West, but now it's time to return to where it all began: Starlight Shores! In 2022, the city has changed, with old and new faces now walkin…

Read more >

[EXCLUSIVE] Introducing Marigold Armstrong: Detective in the city of Soulveil, where a spiritual mystery has yet to be discovered!

Read more >
See more >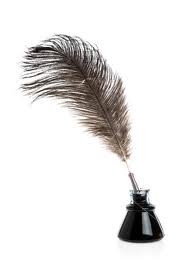 Community content is available under
CC-BY-SA
unless otherwise noted.