Welcome to the Criminal Case Official Fanon Wiki
...where you can take your creativity to the next level.
8,801 articles combined by 158,869 edits and 9,888 images since creation on the 13th of January 2014.
This wiki may contain strong language and graphic images or content. Browse at your own risk.
About Recent Activity Categories Forum Canon Wiki Theory Wiki Policy Administration
About Criminal Case
Criminal Case (commonly abbreviated as "CC") is a detective-themed hidden object game released on November 15, 2012 for Facebook. An iOS version was released worldwide on August 28, 2014, followed by an Android version on April 15, 2015. Developed and published by French indie studio Pretty Simple, Criminal Case has over ten million average monthly users. On December 9, 2013, Criminal Case was crowned the Facebook Game of the Year 2013.
Read more…
Case of the Month: May 2019 - "Brink of Disaster"
"

With Kemal and Demos on the loose, the team has another problem to solve when a dead body has been found at the city's viewpoint. Can you catch the killer and stop Demos from freezing Venusville into a frosty wonderland?

—Case Teaser

"

Chief Vanya Bhakta ordered everyone to search the forest, hoping that they will find Kemal Kumar and finally arrest Demos. However, the team got a call from Amber Herrera, who said that she found a dead body on the city viewpoint. The player and Chief Bhakta arrived there, only to find Kemal brutally beaten to death. Shockingly, the team found Philip Perry's guitar on the crime scene, flagging him as a suspect. Since Philip was flagged as a suspect, the body was sent to Doris Holiday, who said that the killer had no mercy for Kemal since they broke almost every bone in him. Later, the team suspected Ben's boyfriend Tyler Highmore and conspiracy theorist Shane Adams. When the duo returned to the precinct, Chief informed them that someone started shooting at the station.
Team investigated the station parking lot, but couldn't find anyone. However, they found Anthony Blackpaw's hat and Felix Brown's drawings. After interrogating them, the team searched abandoned military camp where Kemal got the explosive that he used to kill Anya Ivanova. There, they found Tyler's phone that was sent to Ben. A heartbroken Ben then told the team that Tyler was planning to find and kill Kemal himself, hoping that he will save the city. When asked about this, Tyler said that he only planned this while he was super mad, saying that he would never do something like this. Later, the team found out that Philip had a fight with Kemal right before the murder. However, Philip said that the masked person attacked him, so he fought back, not knowing that it was Kemal. read more...
Help
Not sure where to start?
---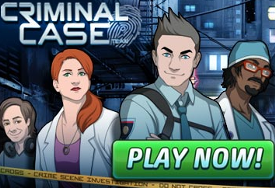 News
Create blog post
Blogs
"Face it, I am stronger than you. Nobody can overpower an inFAMOUS! COMPARED TO THE BEAST, YOU ARE NOTHING!!!" - inFAMOUS

Background: inFAMOUS was previously known as Grace, who had the same past as the original timeline's Grace. However, she had her Conduit powers earlier a…

Read more >
See more >