Bloody Wedding is the first case in Staketown. and first case in Environtment Town District.
Case Background
Officer Anna Valderer Inform there was a victim in Obey's Wedding.Player and Hannah Miller must go there to find the murder.
A Groom found sit in Decoration room with sword in his chest. The Victim name was Kauffman Obey. He was a groom in his wedding as couple. The Killer is his bride, Bertha Obey. Bertha Obey killed him because she didn't like a playboy man in her life. Bertha didn't have any choice ,so she try to kill him with sword when their wedding event. Because is the first-degree murder, Judge sentenced Bertha to 20 years prison with a chance of parole for 15 years.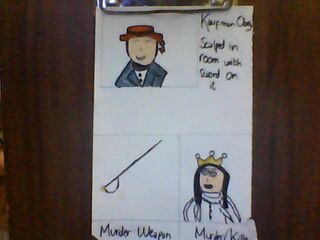 Victim
Kaufman Obey (Found scalped in room with sword on it)
Murder Weapon
Killer
Suspects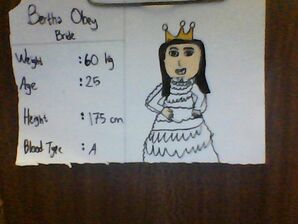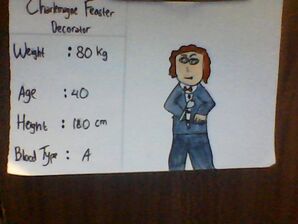 Killer's Profile
The killer's blood type is A
The Killer wear crown
Chapter 1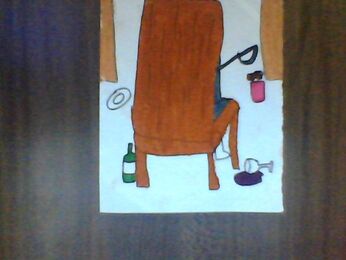 Investigate Decoration room (Available at start;Clues: Victim's Body, Bussiness card)
Autopsy Victim's Body (00:05:00,Attribute : The killer's blood type is A)
Analyze Bussiness Card (00:05:00,New Suspects :Charlemagne Feaster)
Ask Charlemagne about victim (Prerequisite : Bussiness Card Examined)
Investigate Groom Chair ( Clue : Photograph,Falchion)
Analyze Photograph(00:05:00,New Suspect : Bertha Obey)
Ask Bertha about victim (Prerequisite : Photograph analyzed)
Examine Falchion (Result : Gold Substance)
Analalyze Gold Substance(00:05:00, Attribute : The Killer Wear Crown)
Arrest The Killer 
Go to additional investigation (No Star)
Additional Investigation
Talk with Charlemagne what going on 
Investigate Decoration Room (Clue : Facial Treatment)
Give back the Facial Treatment to Charlemagne
Go to next case ( No Star)
Community content is available under
CC-BY-SA
unless otherwise noted.